COMPOSITIONS' Gift Wrapping Service is an easy way to make your gifts extra special!
COMPOSITIONS offers a special gift-wrap service to our online customers. We offer elegant wrapping paper styles for you to choose from. If your purchase is for a gift, you can select one of the wrapping papers with a fee at $5.50 per box wrapping to one shipping address, regardless the number of items in gift box. If multiple addresses are requested for your order, you will need to add just $3.95 for each shipping address. You may write a personal message to the gift recipient on your order. We will include your message on a premium quality ivory card with a matching envelope. We will wrap your gifts with beautiful ribbons and bows to make your gifts very elegant and special. Below are wrapping paper styles and pictures for you to select.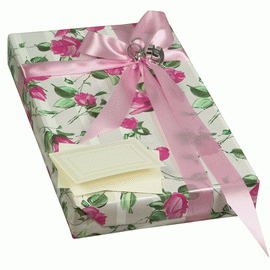 Painterly Roses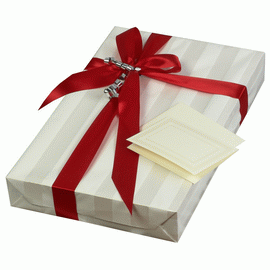 White Pearl Stripes
This is a Certification Authority authenticated site. Your information is secure & protected.